Video Narrated Online Course ‐ Mobile & User Friendly
Required by the 1988 AIDS Omnibus Law. This course offers the KNOW HIV/AIDS Prevention Education training developed by the Washington State Department of Health for healthcare professionals as well as for other professions that require the training.
Available topics meet 2, 4 and 7 hour training or licensing requirements.
New to the site?
CLICK HERE for a video tour of our user friendly online course experience.
Simply click on the Registration button below to get started.
Complete the course at your own pace with 24/7 access. Acquire proof of completion immediately after the course.
Return anytime to revisit the material or acquire copies of your completion certificate.
Easily follow along on any mobile device with both video and reading materials.
Prompt and friendly customer service is available seven days a week via email and our toll free number.
Payment receipts with all information required to submit expense reports.
Pay with your credit card or debit card with our secure payment process.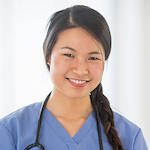 "This course was really great. I was able to complete the course at my own pace and download my certificate after the final quiz. I am definitely recommending this website to my co-workers."
Here are some clients that we are proud to have served.
Contact us to receive your group discount.
Washington State



Florida


California

Oregon

Texas

Who should take this training?
Cosmetologists and Health-care Professionals (plus Court Mandated HIV/AIDS Education)
Agency Affiliated Counselor
Audiologist
Acupuncturist
Advanced Registered Nurse Practitioner
Athletic Trainer
Cardiovascular Invasive Specialist
Certified Adviser
Certified Nursing Assistant
Certified Counselor
Chemical Dependency Professional
Chemical Dependency Professional Trainee
Chiropractic X-Ray Technician
Chiropractor
Cosmetologists
Dental Anesthesia Assistant
Dental Assistant
Dental Hygienist
Dentist
Denturist
Dietitian and Nutritionist
Dispensing Optician
Dispensing Optician Apprentice
East Asian Medicine Practitioner
EMS
Expanded Function Dental Auxiliary
Genetic Counselor
Health Care Assistant
Hearing Aid Specialist
Hearing Instrument Fitter/Dispenser
Home Care Aid
Hypnotherapist
Licensed Practical Nurse
Marriage and Family Therapist
Marriage and Family Therapy Associate
Massage Practitioner
Medical Assistant
Mental Health Counselor
Mental Health Counselor Associate
Midwife
Naturopath
Nursing Assistant-Certified
Nursing Assistant-Registered
Nursing Home Administrator
Nursing Technician
Occupational Therapist
Occupational Therapist Assistant
Ocularist
Optician
Optometrist
Orthotics/Prosthetics
Osteopathic Physician and Surgeon
Osteopathic Physician Assistant
Pharmacist
Pharmacy Assistant
Pharmacy Intern
Pharmacy Technician
Physical Therapist
Physical Therapist Assistant
Physician and Surgeon
Physician Assistant
Podiatric Physician and Surgeon
Psychologist
Radiologic Technologist
Registered Nurse
Respiratory Care Practitioner
Retired Medical Worker
Recreational Therapist
Reflexologist
Registered Counselor
Social Worker
Licensed Social Work Associate - Advanced
Licensed Social Work Associate - Independent Clinical
Sex Offender Treatment Provider
Surgical Technologist
Speech-Language Pathologist
Veterinarian
Veterinary Medication Clerk
Veterinary Technician
X-Ray Technician